What should I bring with me?
You're welcome to bring a note book and a pen if you wish, however, if we're covering any theory we'll be able to provide digital notes to you, following your class. Definitely bring a fully charged smartphone/camera, you'll want to take lots of photos of your creations coming to life! Please note video cameras or any other recording devices are not permitted unless the lecturer has given you express permission

How long are the classes?
Classes with us can be between 2–8 hours. The class/course description will note the duration of your specific class(es), and if there are multiple dates to complete a course or series.

What is provided at the school?
We've got chilled water at the ready and you'll also be provided with all tools and equipment necessary to use during the class(es).

Are classes taught in English?
English is the main language used in classes, although we have a diverse mix of nationalities who attend. If you require an interpreter, please contact us directly to arrange.

Do I get to keep the flowers?
Absolutely! Individual designs that are created, is yours to keep and show off to the world! Some classes may perform group activities (such as The Big Sh*t), these large items will remain at the Academy.

How many students are in each class?
The average class consists of 10-16 students. Some classes are big, some are small. We'll often cut off certain classes at different capacities to ensure outcomes are met if the discipline requires a lot of one-on-one tutor/student attention or if we feel that to encourage larger classes may flood certain areas of our industry. Our maximum class capacity is 22.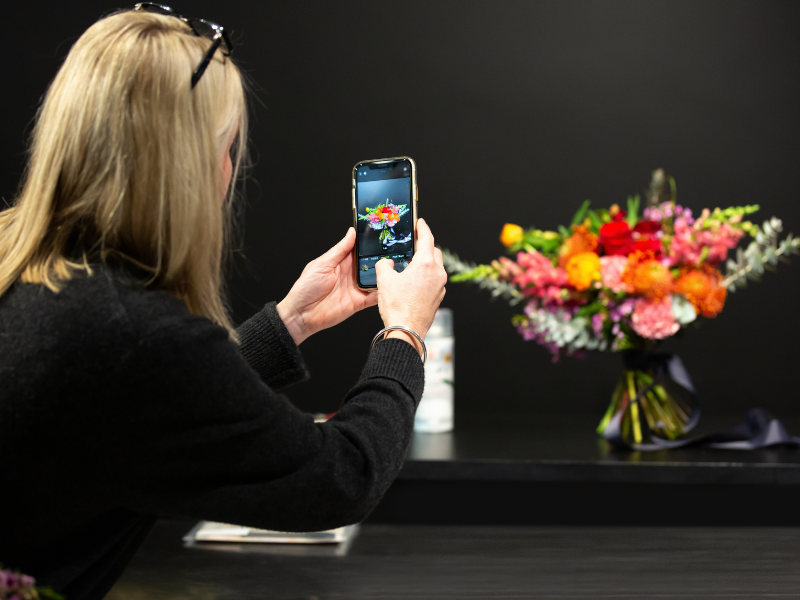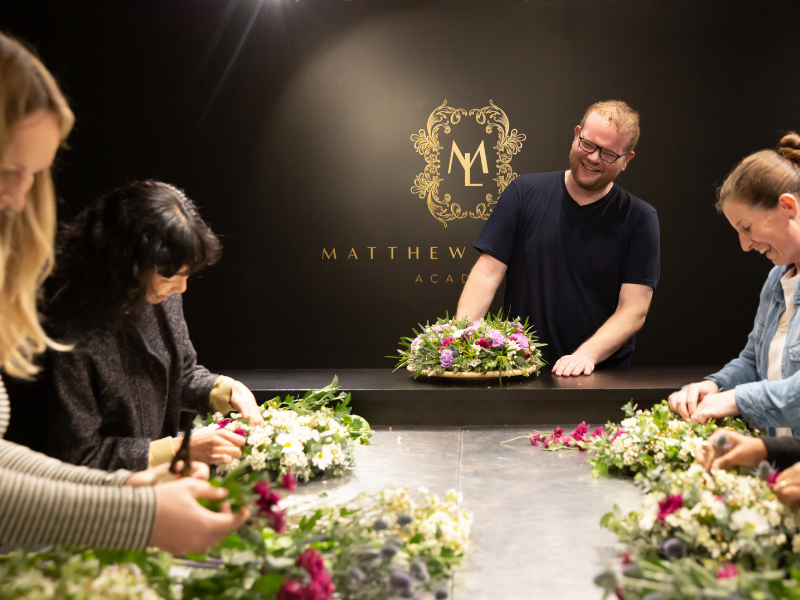 I have no experience with Floristry, what is the best class for me?
Start with a Beginner one-off class, a Beginner's Master Class or the Flora Botanica Course. These are a great start for a new hobby or creative interest. You can complete these classes/course with absolutely no experience. The Industry Ready course also has no pre-requisite for prior experience, so if you're ready to jump straight into learning for a career change, this may be suited to you. To ensure you learn the most in our Industry Ready Course, we start at the very beginning.

Is the Industry Ready Course Nationally Recognised?
No. We are a private training provider and have developed our own curriculum, largely based on the National Training Package. The Floristry Industry is unregulated and doesn't require 'certificates'. You require skills, extensive experience and a responsible tutor to tell you your realistic level of skills to become successful. Your skills, speed and autonomy will set you apart from others. You can seek to obtain Skills Recognition from an RTO, demonstrating the skills learned during this course, as many past students have.

Do I get a certificate at the end of my course?
We will provide every student who completes the Industry Ready Course(es) and Advanced Courses with a Certificate of completion. All one-off classes will not receive a Certificate unless specified.
If I miss a class, will I be able to attend another?
Please refer to our Cancellation & Refund Policy below.

Would I be able to open a Florist Shop after completing the 5 Lesson Flora Botanica Course?
No. Let's be real about this. Floristry is a 'profession' and it's better to be realistic that you're going to need to undertake lots of ongoing training and then put it into practice for some time before you're going to be ready to embark on a successful business. Everyone will learn differently and everyone will have different strengths and weaknesses. We're responsibly setting our students up for success and will ensure that we have clear communication with you about your skill set and how you're able to continue to develop.